For more information please contact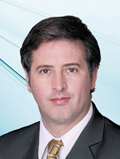 Vcard
Antonio Castilla
Leading Partner, Transactions Advisory Services
Phone N°+(56-2) 2594 0404
Transaction Advisory Services
Our mission is to deliver value to our clients with each strategic and financial consulting by delivering high-quality services and by transferring our experience to them.
The Transaction Services team provides advisory in every stage of a transaction, financing or project to all the parties involved in any of these processes.
Our services include supporting our clients from the market research needed to decide where to invest, the preliminary strategic analysis of the transaction and Due Diligence, to the post deal advisory (Price adjustments, arbitration and/or post integration).
The effects and consequences of the way finances and money are handled, either at personal or corporate level, can be the breaking point between failure and success. Consequently, a wise, responsible and adequate assessment of this stage shall receive the relevant consideration.
Acender Consultants and specialized team is well trained in assisting clients in the different scenarios they may want to explore and the financial strategy they may want to use. Considering the Strategic Objectives of each client, Acender Consultants can help them in:
Transaction Advisory
Inpul of countries, market and competitive regulatory environment analysis
Strategic transaction structuring
Strategic consulting and strategic tax for transactions structuring
Due Diligence, purchase and sale (Financial, Tax and Labor)
Preliminary Due Diligence (supply) Full Post Deal
Consulting in negotiations and SPA (Sales Purchase Agreement)
Post Deal Due Diligence
Price adjustments
Financial Consulting /accounting and strategic in arbitration proceedings
Date Room Organization and Management
Corporate Finance
Consulting on selling or buying process (M & A - Mergers & Acquisitions).
Search for strategic partners.
Business Valuations.
Review and financial modeling.
Strategic consulting and business plans.
Impairment Test.
Restructuring liabilities
Search for financing and capital
Project Finance
In a changing world, the development of infrastructure becomes a challenge at national and international level. Our firm offers Infrastructure services considering aspects of management, technology and environmental factors in many sectors, geography and market contexts. Our experience includes roads, bridges, ports, railways, airports, water supply and treatment, education, health, information technology, defense, energy and natural resources projects.
Our Methodology
Our working methodology is focused on providing assistance in each stage and development process of a business infrastructure.
Diagnosis:

Online project with the applicant ` s strategy of value.

Assessment:

Analysis of economic and social aspects, environmental assessment, regulatory compliance and risks associated.

Design:

Draft or engineering development projects with a vision and comprehensive model.

Financing:

Strategy and mechanisms of public, private and / or mixed financing projects.

Call for bids:

Managing the call for tenders process, database development or proposal, contracts for call for tenders and implementation of DIA and EIA project.

Execution:

Review and adaptation of the engineering project and specialties; advice on construction technical inspection; consulting and development of additional contracts and community aspects.

Exploitation:

Plan / Maintenance Program and work operation; advice on technical inspection of the holding; Consulting and development of additional contracts.
Services at various stages of a project:
PMO: Full project management
Development and presentation of proposals.
Development of call for tenders specifications
Due Diligence sale and purchase
Due Diligence Regulatory
Review and construction of financial modeling
Market Research
Development of business models
Scheme and structuring operation
Rising of investors and financiers
Road show
Studies of engineering and specialties
Environmental Assessment and preparation of environmental studies
Social baseline and generating agreements
Processing and monitoring of regulatory compliance
Application of standards and reports
Advice on tax inspection of works in construction and operation
Development of master infrastructure plans
Assessment of infrastructure projects
Corporate Governance Advisory
Management of complex works
Control system compliance
Search for new business
Search for strategic partners
Management Control
Purchase and sale of projects and works
Santiago Angels is an organization focused in achieving high profitability from the investments made by the members of Acender Consultants network. It is also committed to the success of innovative entrepreneurships that reach high quality standards and are part of its investment portfolio.
INVESTMENT NETWORK FOR GLOBAL ENTREPRENEURSHIP
Acender Consultants looks for dynamic enterprises in the early stages of development in: Mining, Infrastructure, Energy, Biotechnology, Food Industry, Information Technology, communications and Tourism.
However, We keep an open mind. So it is open and are willing to consider companies oriented to other industries, as long as they have elements writh diferentialted value and attractive growing potential.
Range of Investments
Santiago Angels' investments range fromUS$ 25.000 y los US$ 500.000.
Value Added Services
Projects that become part of Acender Consultants portfolio of opportunities receive specialized consulting to successfully face the difficulties of an investment process. This implies an important effort from the entrepreneurial team but it generates as a result a clear assessment of your business potential.
Investors:
Training in evaluation, selection and investment in high-potential companies.
Consulting in the negotiation process.
Design of investment strategy.
Management and development of investment portfolio.
Due Diligence buyer.
Design of exit strategy.
Entrepreneurs:
Assessment of potential market. Guidance in the business model/plan design.
Guidance in the preparation of the company's "elevator pitch".
Due Diligence vendor.
Consulting in the negotiation process. Valuation of companies
Search for investors with experience in the project's target industry (Investment matching).